Acne is a common skin condition. Whiteheads, blackheads, pimples, and cysts are all types of acne. People who have persistent acne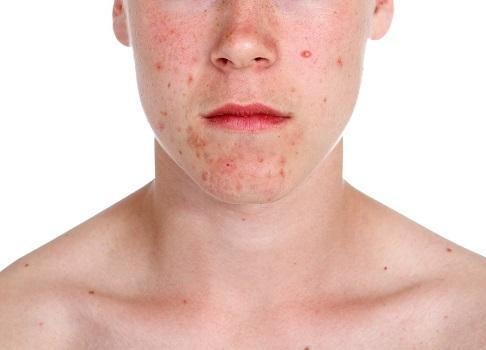 know how stubborn it can be. You cannot clear it with acne treatments that you buy in stores. To see clearing, you have to see a doctor. Led by Dr. David Thomas, Dr. Margaret Hobson Dupree, and Dr. William M. Burrows, North County Dermatology Center (located in Encinitas, CA) offers treatments for severe acne. Here's how to treat your persistent acne.
1. Chemical Peels: If you're suffering from persistent acne, chemical peels may be a valuable part of your treatment program. A chemical peel is a skin treatment in which a light acid is applied to the skin to treat acne and scne scarring. Lighter chemical peels such as glycolic acid peels are more appropriate for acne-prone skin. These types of chemical peels help clear up severe acne and scarring after a few months of treatment.
2. Antibiotics: Topical or oral antibiotics may be prescribed by your dermatologist for the treatment of acne. Choices for treating blemishes include tetracyclines, such as minocycline. Antibiotics are an effective treatment for stubborn acne. Antibiotics work by destroying excess bacteria and reducing redness. Oral antibiotics should be used for the shortest time possible to prevent antibiotic resistance.
3. Benzoyl Peroxide: Benzoyl peroxide is a medicine that is often used to treat stubborn acne. Benzoyl peroxide is a powerful ingredient that's effective against all types of acne lesions (whiteheads, zits, blackheads). Benzoyl peroxide works by reducing the amount of acne-causing bacteria and causing the skin to dry and peel. It may be used in combination with other treatments.
4. Extraction: Acne extraction can be an effective procedure to heal persistent acne faster and prevent future breakouts. Acne extraction is a procedure that is done in a doctor's office using sterile tools to get rid of whiteheads and blackheads. Acne extraction is the process of clearing a compacted or clogged pore by manual or mechanical means. When performed by a medical professional, acne extraction is a safe way to get rid of blemishes.
5. Isotretinoin: Iotretinoin is the most efficacious treatment for severe acne. Isotretinoin is a prescription medicine that is used to treat persistent acne that has not responded to other treatments. It belongs to a class of medications known as retinoids. It works by reducing sebum or facial oil production. High amounts of facial oil can lead to severe acne. Isotretinoin must not be taken by women who are pregnant or who may become pregnant.
6. Salicylic Acid: Topical salicylic acid is used to help clear and prevent blemishes in people who have acne. Salicylic acid belongs to a class of medications known as salicylates. When applied to the skin, salicylic acid works by helping the skin to shed dead cells from the top layer and by reducing redness and swelling. This decreases the number of pimples that form and speeds up healing.
7. Birth Control: Medical professionals have been using birth control pills to treat acne in women for decades. It is typically started after other treatments have failed to clear up the skin. However, only three pills have been approved by the FDA for treating acne. All three are combination birth control pills that contain both estrogen and progesterone. The pills decrease the circulation of androgens, which decreases facial oil production.
Get clearer skin starting now. Call North County Dermatology Center at (760) 230-2805 today to schedule a consultation in Encinitas, CA. Our acne treatments eliminate persistent acne, blackheads, whiteheads, and spots and prevents future breakouts. Remember, a better life starts with beautiful skin!